Services
Emergent Air Operations
EagleMed provides emergent air ambulance services with 9 fixed wing aircraft located in 3 states and 4 rotor wings in Kansas operated by Med-Trans Corporation. Flight crews, consisting of a pilot and two healthcare providers are on duty seven days a week ready to respond to the scene of an emergency, or provide transportation between medical facilities.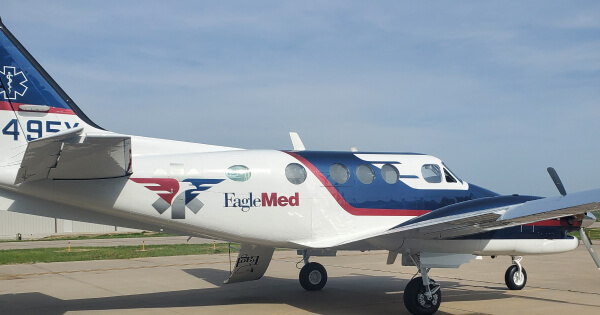 Fixed Wing
Fleet consists of Beech King Air 90 and 200 aircraft
Neonatal transport capable
Balloon pump capable
Dual patient capacity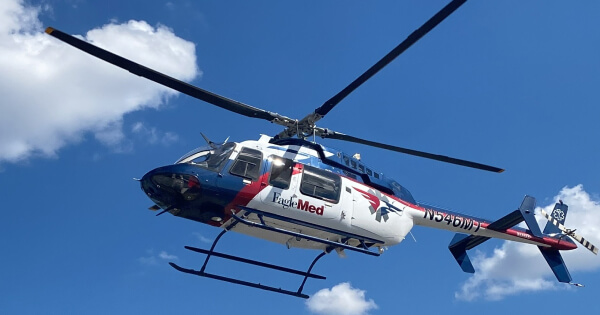 Rotor Wing
Fleet consists of Bell 407s
Balloon pump capable
Night Vision is used on all aircraft at night
Emergent Ground Operation
EagleMed provides emergent ground transport with 3 hospital partnerships and additional ground services throughout Kansas. Ground crews are staffed with both basic and advanced life care providers and critical care transport capable.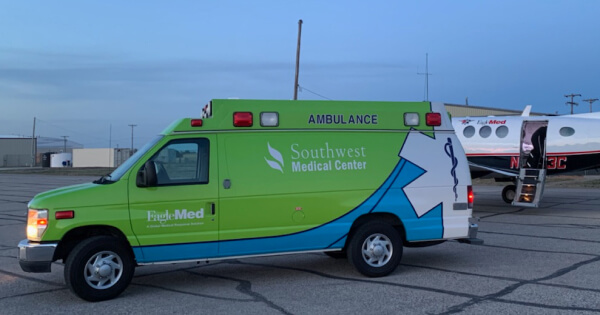 BLS, ALS and Critical Care capable
Partnerships

William Newton Hospital
Southwest Medical Center
Wesley Medical Center

Interfacility transports within South Central Kansas